Memorial Garden & Columbarium
St. Philip Lutheran Church serves its congregation as a place of great faith, a place of quiet reflection, and a gathering place for celebrations. A Memorial Garden and Columbarium was constructed to provide a place for reverent inurnment, interment, or scattering of the cremated remains of church members and their immediate families. Permanently engraved niches are being installed and are available for reservation by members of St. Philip Lutheran Church. Members may also reserve a space in the memorial garden for burial or scattering of ashes.
In addition, members may purchase special plaques to memorialized loved ones interred elsewhere. These plaques will be displayed on a separate wall and be designed to match the engraved faceplates of the niches.
A memorial book is maintained and kept in the church. Basic biographical data of all who are inurned, interred, scattered, or memorialized in the St. Philip Memorial Garden will be listed in this book.
The garden is located adjacent to the church sanctuary. The Garden can be accessed from the sanctuary or by following the path to the right of the front doors around the outside of the sanctuary directly into the garden.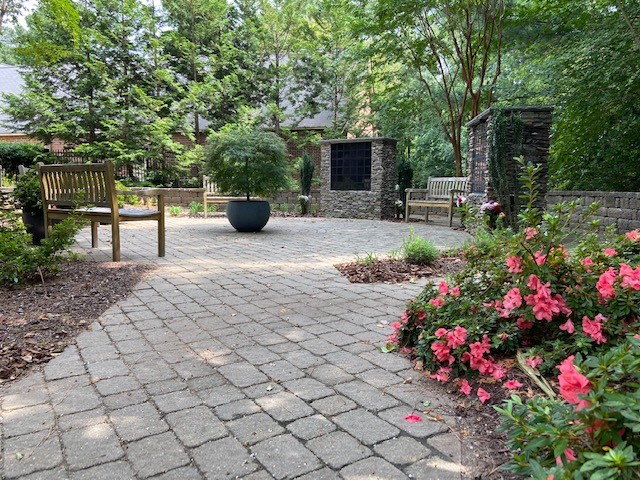 PRICE OF COLUMBARIUM UNITS
Niche with two urns – $3,500.00 (Niche and name plates)
Niche with one urn – $2,500.00 (Niche and name plate)
Use of Scattering Well – $400.00
Burial of Ashes – $500.00
If you are interested in the St. Philip Memorial Garden, please contact
Mary Ellen Wrisley 919-844-6415 or Martha Bouknight at 919-782-0584.
For information on the ELCA's position on cremation please visit ELCA.org.